The Sam Cloudstone Chronicles (Book 1)
The Case of Section 950, Seat E-14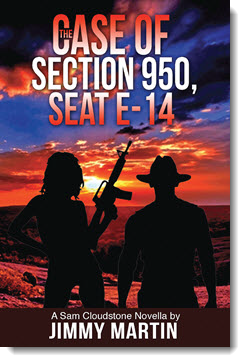 Leaving that world, he became a free spirit, surviving as an author, a songwriter, a photographer, a bartender and a bounty hunter.
The first clue is inside the cushion of Seat E-14, Section 950 of the now obsolete and disused Astrodome, Houston's former Pride and Joy…
---
Please note: By requesting a review copy, you are agreeing to post an honest review and/or interview the author for your website. Also, if you post your review on Amazon, please specify that you received a complimentary copy of the book in exchange for an honest review.
---
Once you've read the book, the author would be grateful for your honest review (button below will take you straight to the review pages for this title):
Thank you so much!